Complete experience management in CRM systems
vgenz
Over the past 8 years ago, I've started writing articles about CRM for newspapers. And some magazines, some I started writing from the first to the present. And then, CRM has become a topic that organizations pay attention and talk about. Until I was invited to lecture about it countless times. And there are many organizations that consulted this story. In addition, I have had the opportunity to write several articles on CRM and CRM issues for many newspapers and magazines. For this edition I would like to talk about the management of customer experience in CRM in a new perspective for readers to read.

Even a part. Of the CRM process, but the management of customer experience is an important part in making the process of CRM successful. CEM or Customer Experiential Management is at the heart of the organization to focus on Acquire, Develop and Retain the valuable customer of the organization. By making every Contacting and doing business with those customers has been a great experience.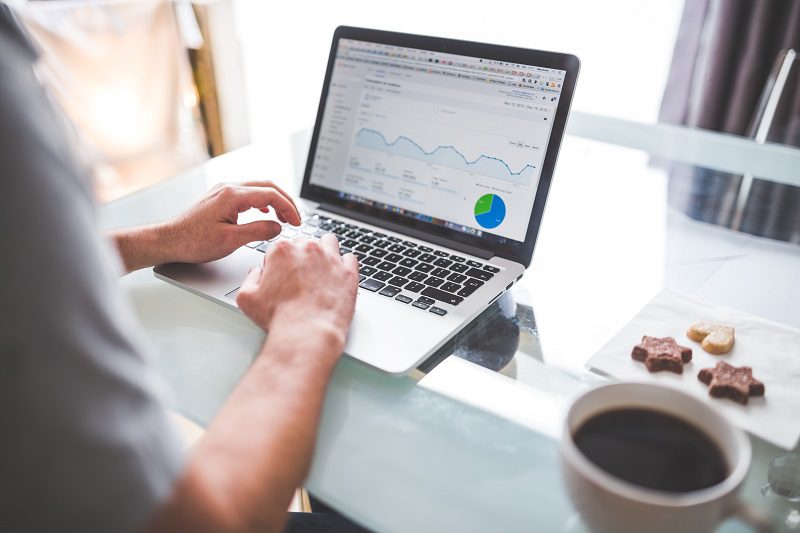 While today, CRM has been used quite widely in all organizations, but still CRM is used wrongly all the time. Many organizations just use the Call Center to call themselves CRM that some organizations take it. Website system is used to say that using some CRM software to buy data or collect customer data, it is called CRM is all part of the CRM system only to develop the CRM campaign system whether it is used. How expensive is the software?
CRM can be successful with 3 components:
Customer Interface or Interaction Management (CIM) I call it an important component. Or the first step of getting customers to contact the organization. And direct organization personnel, Interaction, or negotiate with the customer. It is the first step for a customer to experience the service experience of that particular organization. Whether it is a customer-to-customer interaction with a sales representative, a marketing center, a call center, or a website, we offer customer service through this first channel. It will determine how well your organization is doing CRM. The past if we walk into the banks. We do not often get the attention of the bank staff much. Branch Manager It's usually sitting in the manager's room. I rarely come out to take care of customers. But when the Siam Commercial Bank began the process of changing the bank. And focus on service. We will notice that every time we walk into a branch of this bank. We will be greeted by beautiful young staff. Also, I noticed that the manager would not be sitting in the room. Will come out to greet customers to create intimacy with customers. And that is the first good experience of touching a customer with an organization.
Customer Experience or Encounter Management (CEM) involves direct contact or exchange. Between customers and our employees Whether it be a salesman Service Or call center staff affect the positive experience. Or delete it directly to the customer. An example of a customer experience would be to give Starbucks the name of a coffee shop that does not sell coffee anymore. But he sells the experience that customers get from getting into coffee. And eat candy to talk. Be it business or social We will notice that every Starbucks has a casual sofa. Because it is his heart. We want customers to feel at home with their friends in a comfortable atmosphere, and Starbucks is one of the best coffeehouses in the world.
Customer Solutions or Success Management (CSM) managing the results of conversations with customers. If the outcome is positive. It shows that the customer has a good experience. The organization has a good image. Customer satisfaction is high. Because customer experience is always positive. When customers have problems and Complain to the company will have to set the criteria to answer the customer within a few days. Or how many hours If the client issue is not resolved. Customers will learn a bad experience. And that is the main reason that good customers. Strike out to the competition
Complete experience management with customer Total Experience Management combines the three CIM, CEM, CSM together. As long as the purchase or use of the customer service to contact the corporate employee. Since before buying During purchase And after the purchase is positive, it shows that the organization's CRM is effective so CRM is not limited to sales, marketing and after sales service.
For the customer The experience each customer receives in purchasing each product / service. Starting from the expectations that customers have towards the product / service. Or that organization. Where does that expectation come from? Expectations are often the result of the customer being heard by the action of that organization. Whether it is advertising Press releases from various news articles about the organization. For example, two years ago, I had the opportunity to go on a tour with a very good tour company. Because my friend recommended But enough to see the price. The first one was as well. Because the price of this company is 20-25 percent more expensive than anywhere else. Finally decided to buy a tour he went to Japan. After coming to contact with the tour company and admitting that he is really good, he led the customer experience building. Make customers impress every time you go with him. I asked the other tour. They are the customers of this tour company for ten years, how do you do?
First thing is
Different service Another company has one tour leader who has 2 people.
He distributes water to each child every day.
He included a tip, a hotel and a local guide, and the driver did not have to.
Stay at a 4-star hotel and eat well.
Employees have good human relations. And work with fun and happy.
We will notice that. He started as a CIM or employee base with us. It made a first impression. If we call often. The staff will recognize us. And call us at all. Create more intimacy The talk of the staff is polite. Feel that everyone uses the spirit of service. Not available because of salary only.
From CIM went to CEM. It was a great experience and a great experience for me and my family. Each of them has always had negative experiences throughout. Some tour companies I have been to. It is called a leading tour. Expensive than others, they have a bad experience every time they go. There is a tour company that owns the tour to host a television program. Let your grandchildren be the leader of a guide that does not matter. All the rides are bad people. People complain all the time Finally enough to return day Everyone votes the same tip not tip the guide. And also to call on the company as well. Many tour companies are cheating customers with a lot of programs. As far as to claim that the rain fell or snow was not closed to reduce the program to cut it out, then cut 2-3 programs, but not refund.
The last element is to view the CSM, the management of the results of the service. Many companies will have a form for customers to fill out for customers to comment. Service to improve but often what customers fill. Never used to improve the company, it still makes mistakes repeatedly, so customers do not care to give feedback again.
Credit : www.ksmecare.com