CRM is a business strategy more than just a general IT project.
vgenz
Organizations that want to build a business advantage by focusing on customer relationship development. First group In the use of CRM technology, which in the early days of use. Most often, they are disappointed with the business results. And rarely affect customers very much. Research and research found that 55% of CRM systems do not meet the expectations of executives. And from this figure, it can predict that 65% – 80% of CRM programs or CRM systems around the world are likely to fail in the next two years. In addition, if you look at the value of investment in CRM systems of various organizations. It is in the range of $ 60 million to $ 130 million for basic systems.

CRM is a business strategy more than just a general IT project.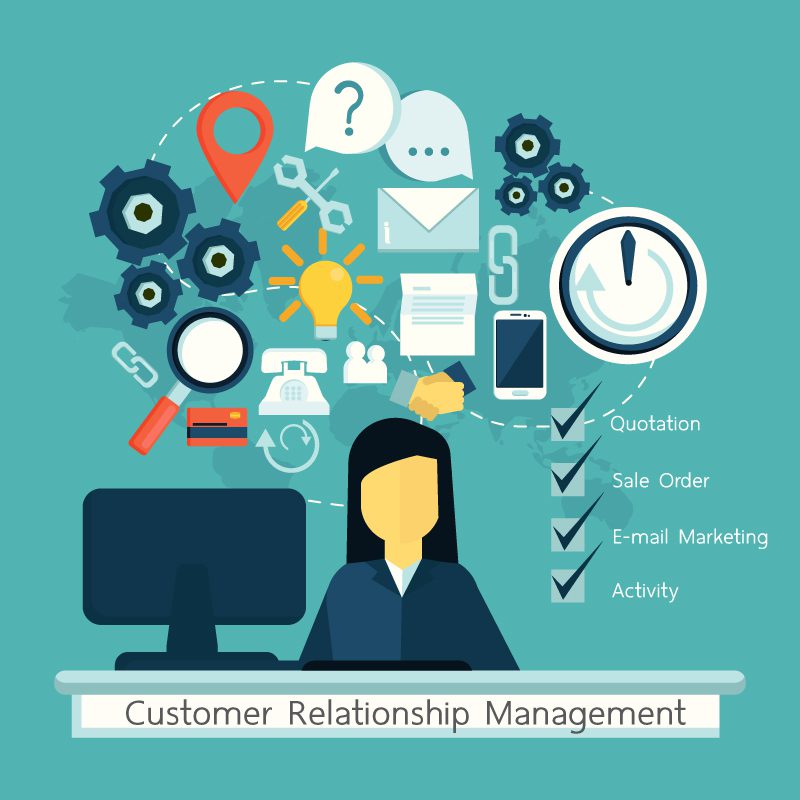 Although the average investment is quite high. But compared to the benefits. To be followed by the use. And the CRM strategy is right, it's impossible to overlook this challenge. In fact, despite the impact of the slowing economy in the entire region of the world. But the investment in CRM is not affected at all. But conversely, the market of CRM applications or CRM systems has grown in importance. Over the years And it is estimated that the market size will grow from $ 25.3 billion in 2002 to $ 47 billion by the year 2006.
When it is developed Both in terms of software. And the management of CRM continued over the past few years, including the user's ability to significantly increase the productivity of the CRM. CRM technology that affects business operations By the end of 2002, 56 percent of organizations were able to install and deploy CRM systems, with costs in their budgets, and 85 percent to achieve return on investment (Return On Investment: ROI), all of which are examples of case studies that prove that customers are important. And customer service is a core mission of the organization. No matter which industry the business is in.
We should look at CRM as a business strategy rather than just a general IT project. Most CRM systems do not have software problems. But the error is often caused by the application's inconsistency with the business goals are mostly broken. So the right way to go for success is to identify your needs and your business goals from the outset. At the same time, it must work together with IT to design processes and strategies, such as modifying business objectives into action plans. Take the time to analyze the various solutions. Before deciding, so if everything can be done in a consistent manner, both strategically. And the business plan, then the CRM system can enhance the value of customers to the business. And make money for the organization in the long run.
Credit : www.businessthai.co.th