Selling Products Online Channel Don,t specify price !! Maximum penalty of 10,000 baht !!!
vgenz
One of the buyers is fed up. Many online stores refuse to quote prices. But the buyer inbox to ask for the price itself. Which is a technique to change the price of goods easily. Or sales techniques that allow buyers to interact with vendors. (Many sellers say that the price tag, then sold out, must be inbox to have persuasive chat before).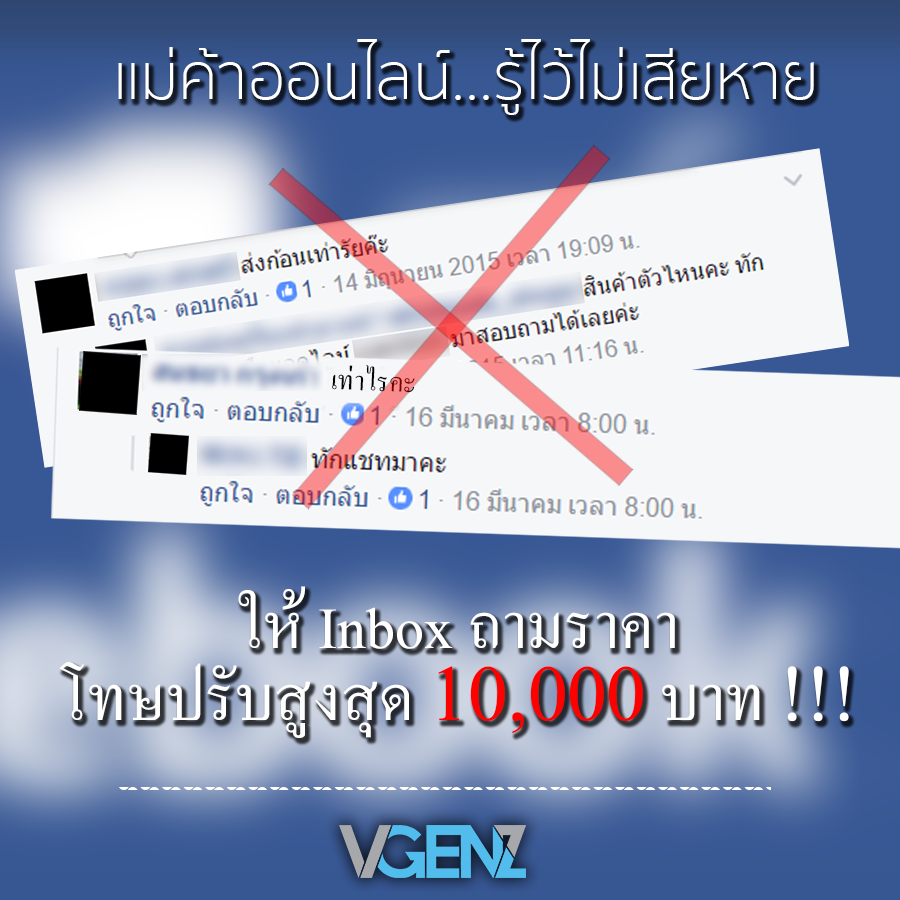 The recent announcement by the Central Committee that the price of goods and services. It is clear in Article 3 that after this, the seller of the online product must display the price in Arabic numerals. And the product description, such as the weight size is clear. In addition, Article 4 also states that if there are other expenses. In addition to price (such as shipping), it must also be clear.
Conclude
After this, trade online to write a clear price. Specify shipping charges or other charges clearly.
If you make a mistake, someone will inform you that you will find a fine of 10,000 baht.
Can notify the offense at the provincial commerce. Or Department of Internal Trade, call 1569
Clerk complaints are eligible for a bribe of 25% of the fine.
It would be useful for shoppers to shop online. Who's trading? It's correct Good day may be notified. In addition to the fines, you may find tax too.
Credit : The Notification of the Central Committee on Prices of Goods and Services No. 44 BE 2560, Act on Prices of Goods and Services