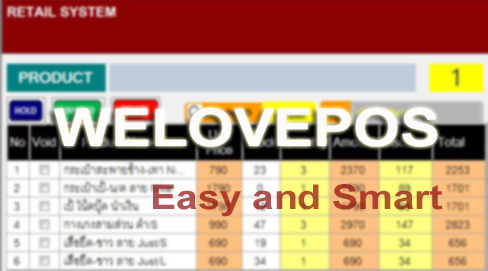 Retail shop management is design to run on Cloud computing (make your business easier)
          Retail shop management system was design to use in retail shop accommodate the many branches.  Our program is design to Web Application combine with Cloud Computing, which based on usage.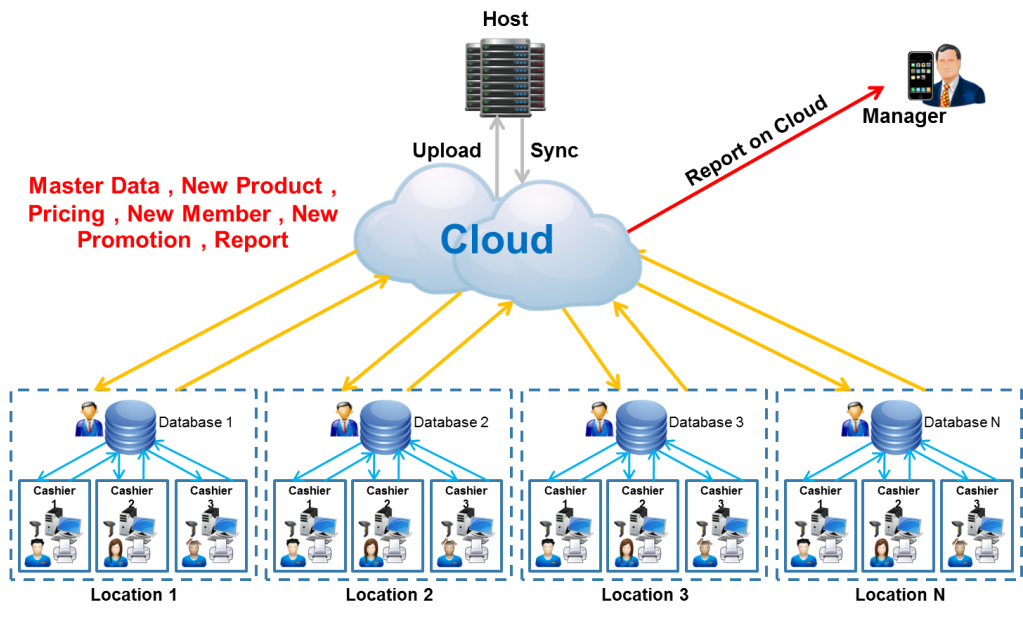 Admin staff be able to set master data on cloud and sync data to all branch such as product, price, promotion etc. All branches can't edit anything about master data.
            Owner and manager can monitor every report all time and can view report on mobile device.
            Other program, When user want to send data to DC or Head office, user must to export-import file and this process might be make mistake
Advantage of our program
           While selling, Program doesn't require internet. It can run offline mode and when you want to upload, you can upload data in time of need. In case your shop has internet all time, our program can transfer data as a real time.
           For the function "Cloud computing" that include this program also transfer important data between Head office and branch such as Add new product, Change product price, Add new promotion or Update member. This function can help your business to save your time and can monitor your business.
           Moreover that, we plan to develop our program to run on mobile device (design on IOS and android)
Feature
Run on combine system (Local and cloud computing)
Be able to sell while offline
Be able to real time stock while selling
User friendly (Design on concept simple and smart)
Connect barcode reader , Cash drawer and slip printer
Run on Ipad, Ipod or Mobile device (*Optional)
Be able to interface member system
Be able to interface Accounting system (*Optional)
Be able to set normal price and member price
Be able to save data when end of day
Daily sales report by sales
Movement stock and Balanced stock (Real time)
All report be able to export in type excel file