Why use CRM System or CRM Software?
vgenz
The main aim of using CRM software is to add new customers and retain old customers, bringing them into the CRM system enables organizations to manage customer information and respond to customer needs. Efficient CRM application that can store data for sure
such as,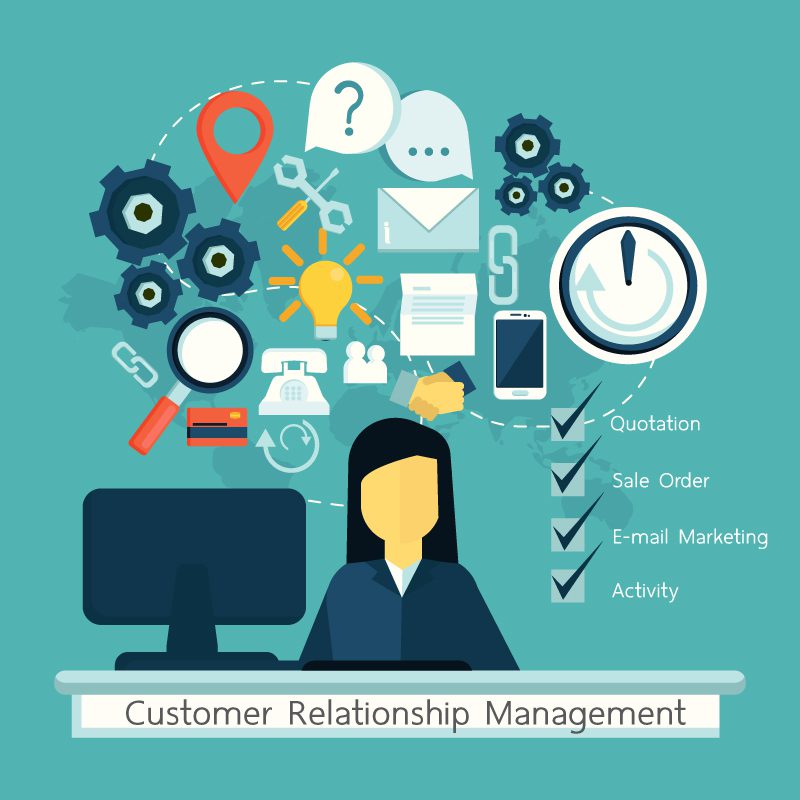 Data of Accounts and Contacts
Information Activities that occur between customers and employees, such as meetings.
Cases and Solutions
Invoices or Quotes
Information from social media
These data will help the Sales, Marketing and Customer Service can be seen as a clear lead to offer what customers want and respond to customer issues quickly and accurately.
The most important thing is to keep customers. (Who pay on time and the products and services of the organization) was impressed and recognize the value to the organization. If the customer needs help But employees need to take a long time to find customer data, which are scattered by different departments. Or worst No storage of customer information at all. Or telling clients indirectly. "It does not matter to us," on the other hand the customer data to help customers realize the importance of providing information on the organization and maintain a good relationship between them.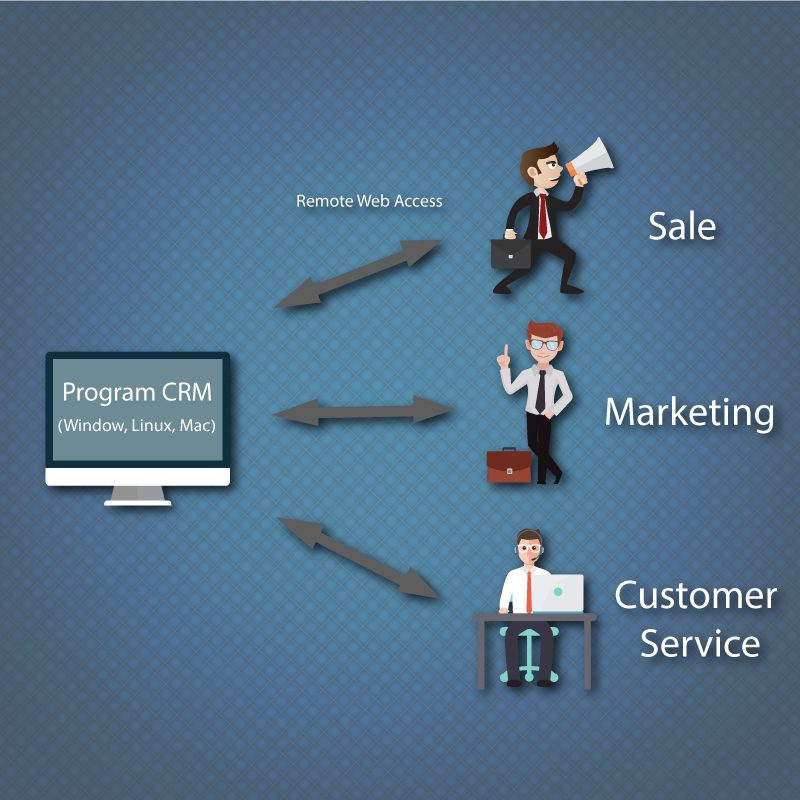 Case studies of companies that make a company's CRM system, we have to contact the service center. What we must do now is to provide additional personal information. Companies will know who we are and have been a past history what. After solving the problem, then we will have a good sentence. End example A delicious lunch, the little things like these. Can create feelings To customers
When employees know our customers better and to give customers the impression that it means increased opportunities to generate sales, increase customer retention and new customers in the future. But to carry all this. It is very important to bring CRM software systems to help.
What you will get from using CRM.
Implementing CRM applications used in the organization. Will give you a huge advantage, mainly as follows.
Centralize Customer Information
Most companies Always keep customer information scattered in different places. Either in the form of files and documents, as recorded in the files Spreadsheet, journal staff, etc. What happens if those files have resigned or employees?
The CRM system will store information Customers in the same Employees in organizations Whether it's Marketing, Sales and Service can access customer information and an overview of the clients easily.
Standardized Process
The company's various departments Steps to Work (Process) at different stages in the sales department of Sales with a step in the campaign to create a new Department of Marketing teams must use and share information between them. For example, customer information, etc. The target information to determine the stage of working within teams and between teams. It is an important part.
CRM software is a tool that enables workflow within the team. And the team Simple and effective, such as use Workflow to established rules. To control the process of selling (Sales Stage) of the sales of goods or services. According to the organization's goals. Can determine the order of approval (Approval), records of contact between staff and clients.
Automate Your Process
The main reason for the introduction of a CRM system used in the enterprise is not successful. Employees must work to change the system and to increase the routine work already done.
CRM systems are flexible and customizable workflow system to the original work of the organization. Without increasing the burden on employees. It also allows for the original work, it is easier and can be done automatically. So that employees can focus on their goals and responsibilities just like the quotations of the Sales team will be able to do this quickly. Reduces errors in its bid, bringing the Knowledge Base to assist in solving problems for customers of the Service is quick and accurate, and so on.
Easy to Analytic and Reporting
The obvious advantage of using a CRM system is a quick and easy way to report and analyze Sales Rep will be able to monitor and track their sales Opportunities systems. Spreadsheet files without the need to prepare Weekly Status Reports to the sales manager each week. Sales Manager and Executives can access and analyze sales staff immediately. Save time and reduce errors down.
The CRM system allows for easy data analysis. Information can be Marketing, Sales and Service, both past and present, such as analysis of sales compared to last year, this year, by quarter, Sales Pipeline Analysis, for example.
Improve Collaboration
The joint collaboration between various departments. Is a key factor in the work to achieve maximum efficiency. Lack of cooperation between them may cause confusion glistening. Thus closing slowly. And data may be redundant and error.
CRM systems allow different departments Access and share information with each other. Reduce duplication of data, such as Marketing team will be able to lead a team of Sales generated by the campaign. Can sales data to calculate ROI (Return of Investment) for the preparation of the campaign, the Service can be a problem for customers. And brings them to improve their products and services even further in the future.
Conclude
The CRM system to be successful. In addition to allowing customers are satisfied with the organization, but also increase sales, generate new customers. And retain existing customers, but also to carry all this. It is very important to bring CRM software systems to help.