Vgenz Shopping Online System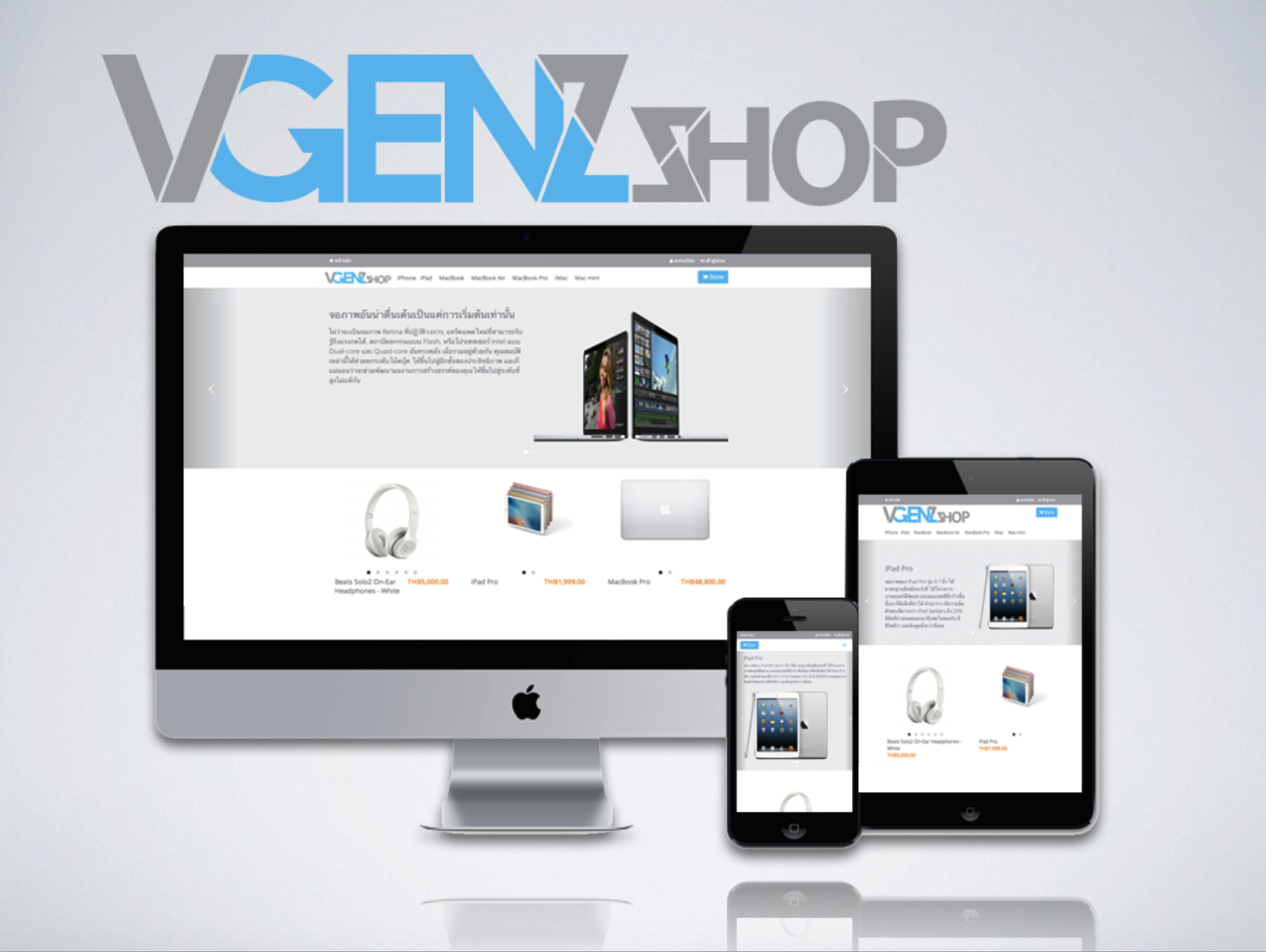 Vgenz Shopping Online System is a platform of shopping online site were developed by an expert team that finished second in the team is the team's web application and the mobile application.
The Objective is to develop a system to use for shopping online organizations in Thailand. And abroad The only country in the region The system developed for use Multi Language and Vgenz Shopping Online is available all over the web platform, Mobile Application and Tablet (Both andriod and iOS).
Highlight the different of Vgenz Shopping and Shopping Online with others.
Team has been certified by Google, Google Analytics, the system can provide support for Google Analytics and Meta tag, Title tag, Keywords, SEO and more.
Our development teams are divided into three teams, the teams that develop Web App, Mobile App on iOS, Mobile App on Andriod (especially the team that developed the Mobile App is a team with expertise. It has since developed Iphone 3 onwards) can develop quickly and efficiently.
Support for Online sales management system across the country. Managing distribution channels
Designed to be easy to use with only 5 steps.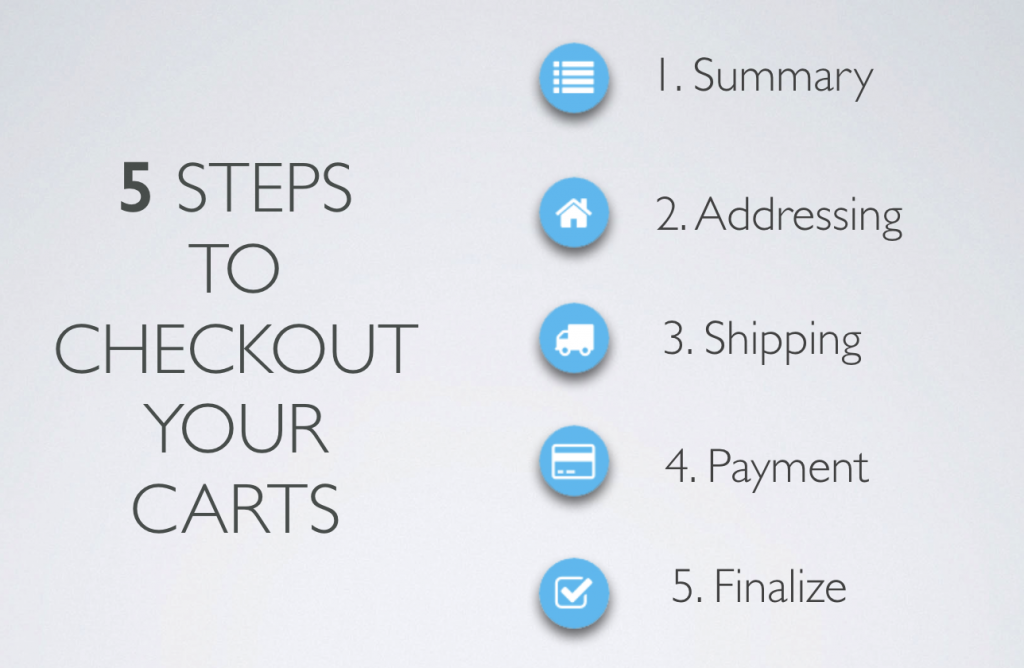 SUMMARY CART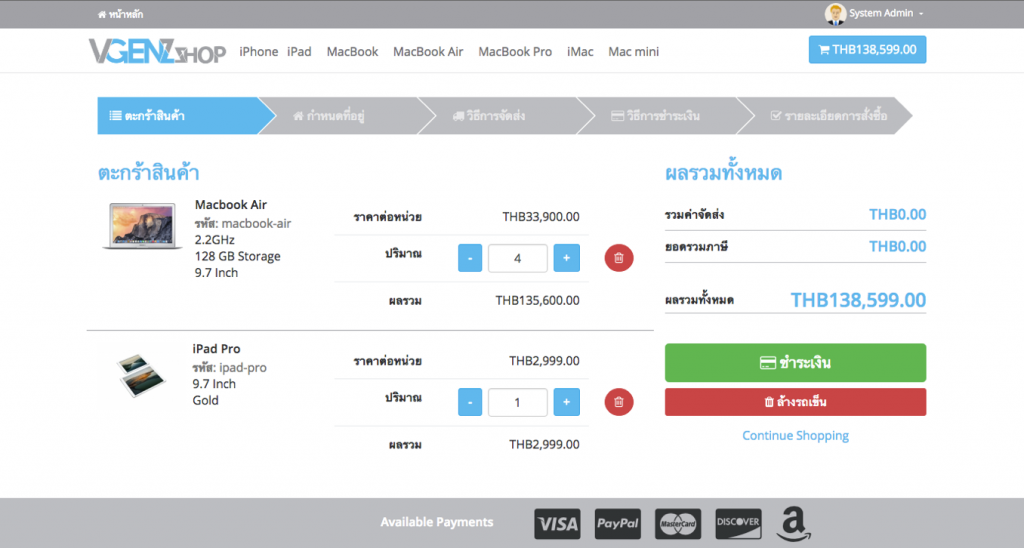 ADDRESSING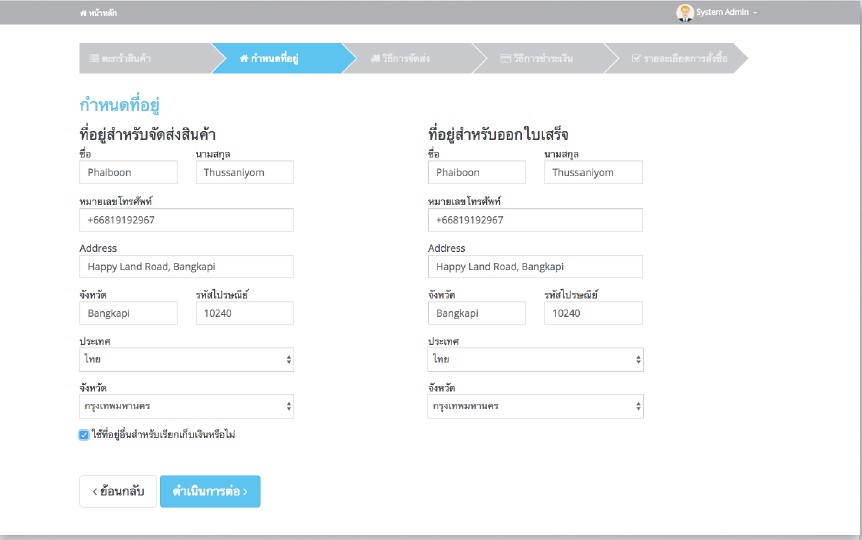 SHIPPING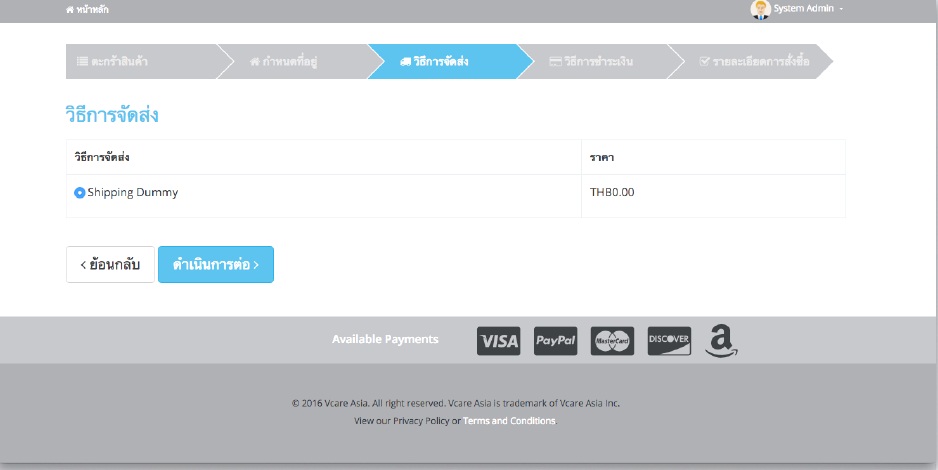 PAYMENT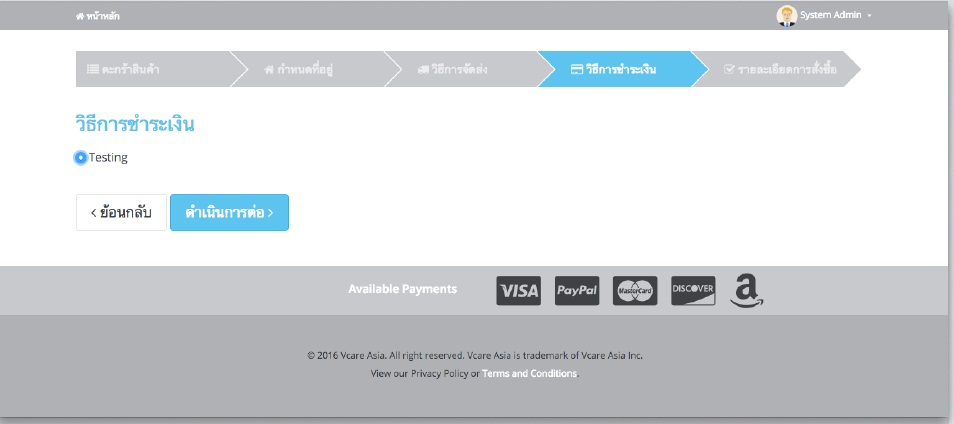 FINALIZE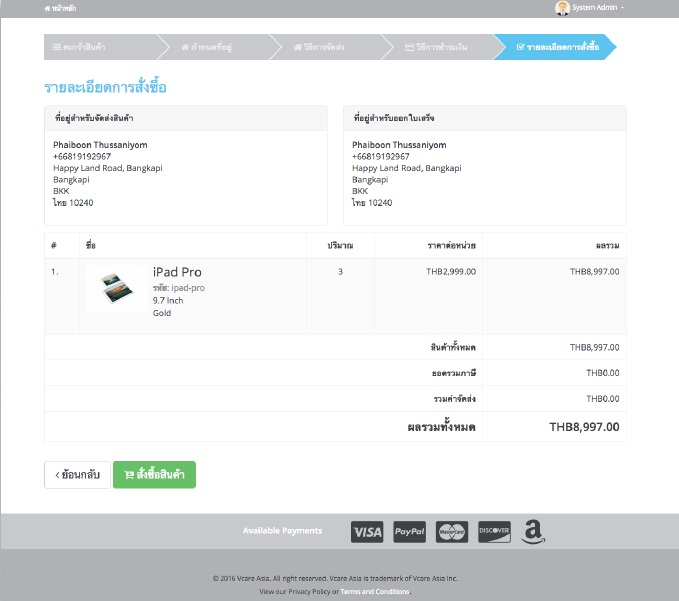 Vgenz E-Commerce System
Front-end
Member System
Register

Login

Show Detail of sale order or order history

etc.
Sale Order System
Detail of Product

Select Product

How to Order
                – Cart (Check to buy product)
                –  Set Address
                –  Select Delivery Methods
                – Method of Payment

                – Details of the order (Check out the product again to confirm the order.)
YOUR ORDER INVOICE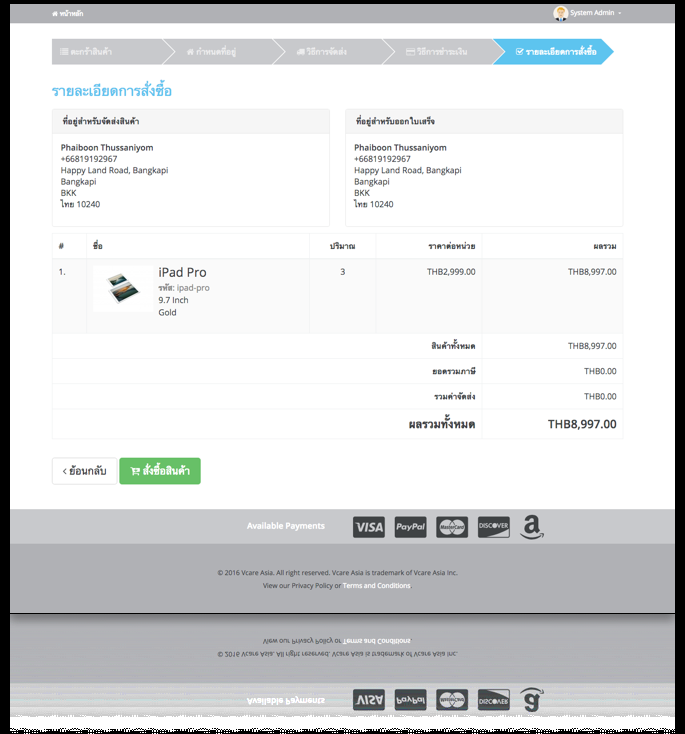 Home (Dashboard)

Management Categories and Product Details
Management Customer
Management Options menu item
Sales Management
Product Features menu management (Attribute)
Benefits Of Shopping Online System

Does not require any knowledge of programming. It can be sold online via the Internet.

The structure of the site is designed to be easy to use, compact and compatible with all common Browser or run on Smart Phone.

Additional sales channel for your business. You do not need to add or expand the branch stores. Reduce the cost to business

The company will make up for the layout design Layout page before you proceed. Make sure that it's a good meet.

The system is connected to the payment counter service or 7-11 across the country. And credit cards

 You can add product information, images, prices, details of the product easily.

Supports inventories are sold online exclusively.

You can check the status of product Or daily sales immediately.

Every item is a plugin to Share Social Network instantly.

Once a customer purchases through the Web. Emails are automatically sent to customers and business owners immediately.
Why use our services?

You don't take any action at all to do just Update Web storefront to sell goods only in other parts of the company is operated. Reduces the time and errors.

When customers make payments Companies,It can pay into your account. You can get it directly.